Pride 2023: COME AS YOU ARE
COME AS YOU ARE™
See how we're supporting the LGBTQ+ community throughout 2023.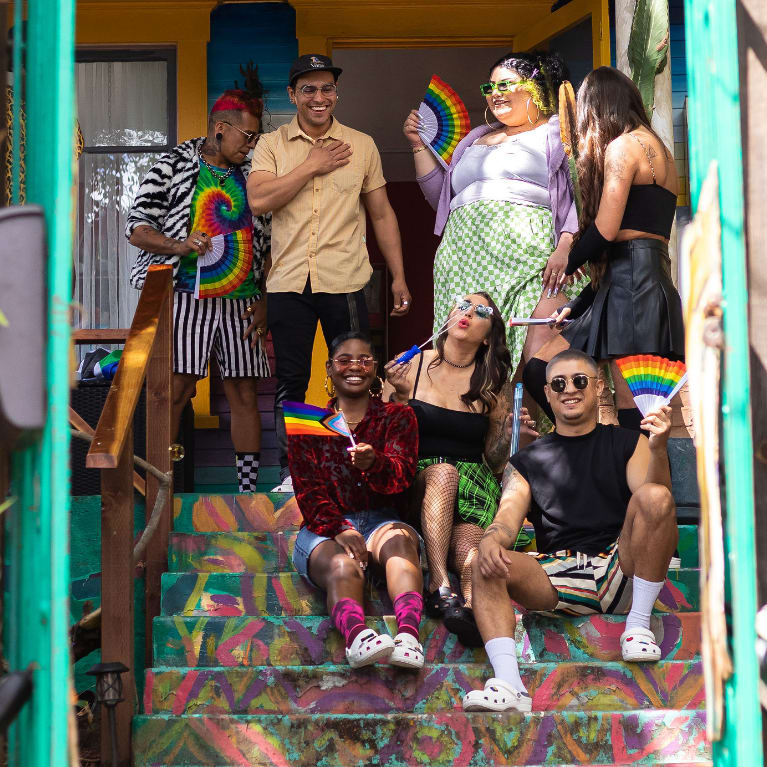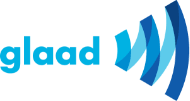 Celebrate Pride
Crocs is continuing to deepen its longstanding partnership with GLAAD, the leading media advocacy organization working to accelerate LGBTQ+ acceptance. We are collaborating on ways to support and amplify the voices of the LGBTQ+ community all year-long.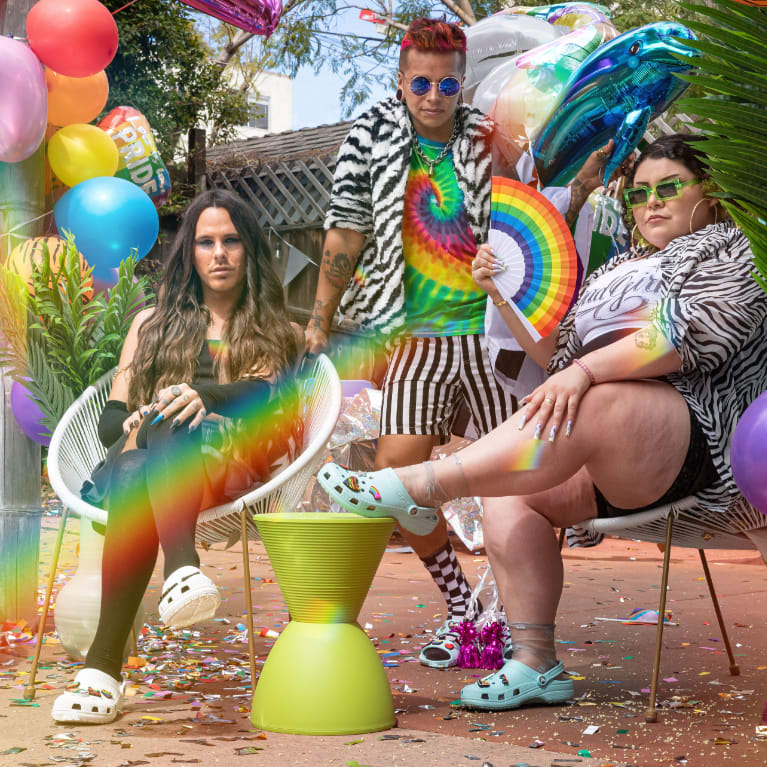 Pride Month and Beyond
Crocs is proud to celebrate Pride Month with GLAAD as our national partner. See how we're also supporting the Black Queer Creative Summit later this year.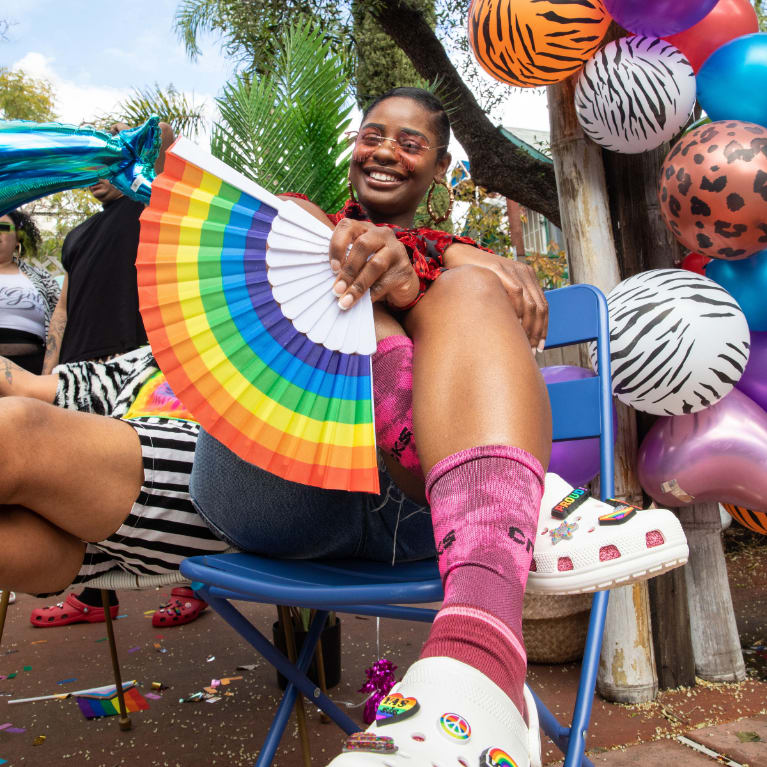 Black Queer
Creative Summit
Crocs is sponsoring the inaugural Black Queer Creative Summit taking place in September 2023. This initiative supports emerging and historically under-represented, Black LGBTQ+ creatives through a weekend of curated mentorship, networking, fireside chats and opportunity-building workshops.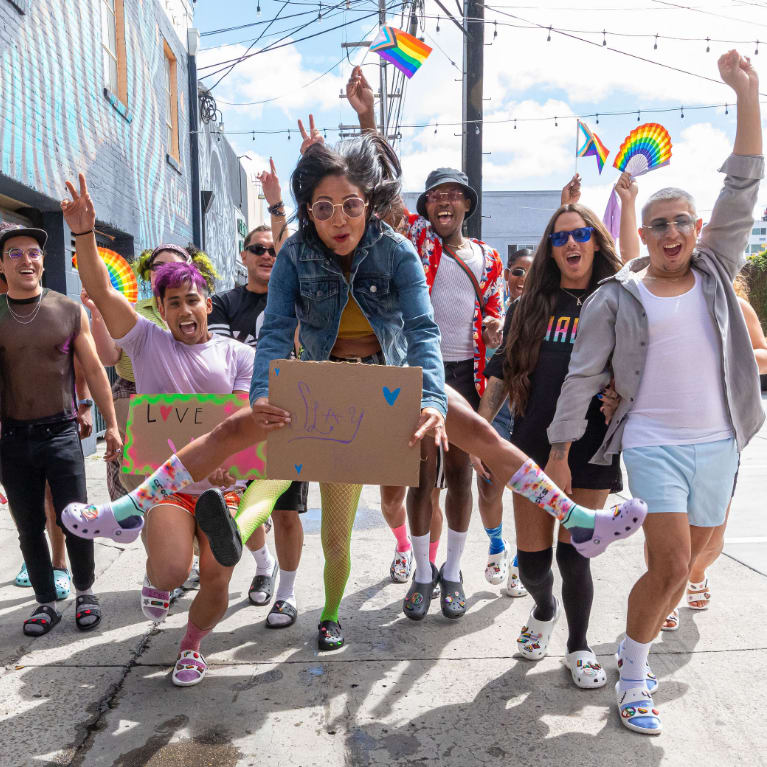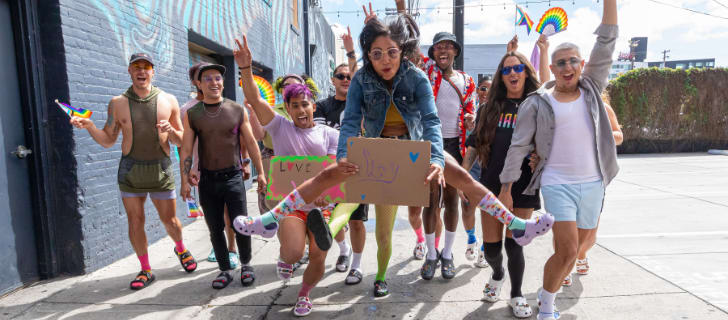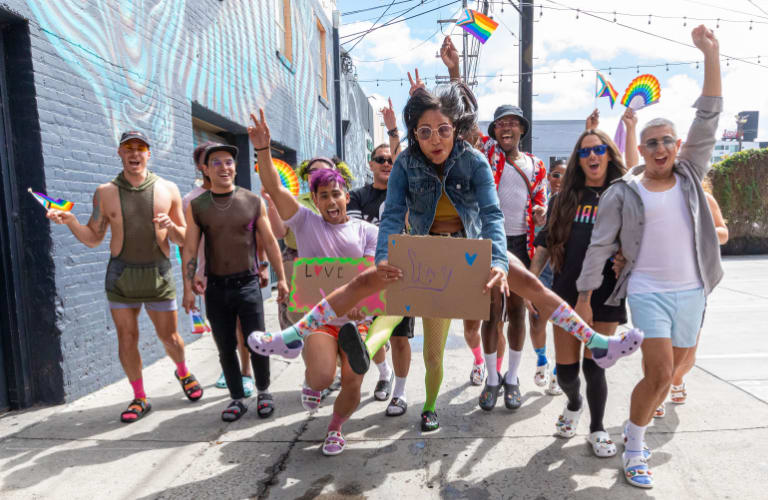 Come As You Are, All Year Long
We invite everyone to Come As You Are – to celebrate the LGBTQ+ community not for one day, or one month, but year-round. We support programs that uplift LGBTQ+ advocacy, creativity and voices throughout 2023.