Customized Crocs & Jibbitz™ Charms
Classics Designed by You
and Made for Your Crew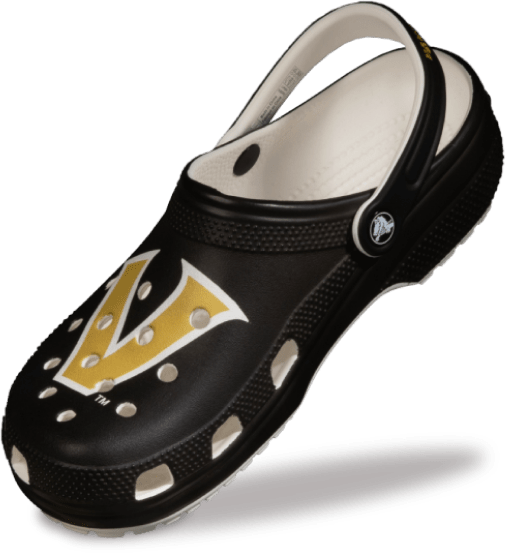 Outfit
Your
Team
Customize Classic Clogs with your team's logo and colors! Perfect for traveling together, being comfortable between games, and celebrating your wins.
Start Designing
*Minimum Order: 24 Pairs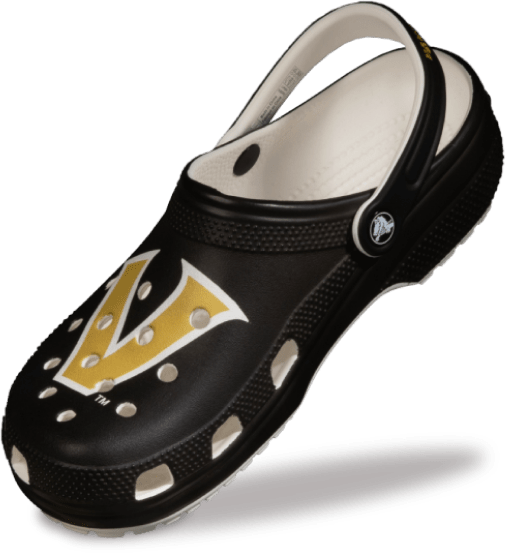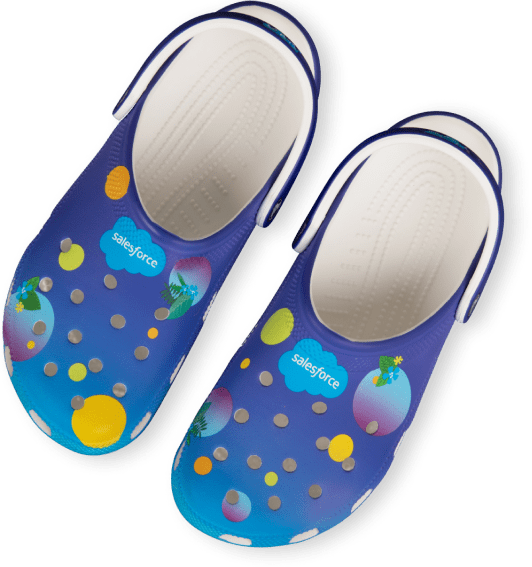 Gift Your
Clients
Make a lasting impression with customized Classic Clogs! All you need is a design everyone will love and your company logo.
Start Designing
*Minimum Order: 24 Pairs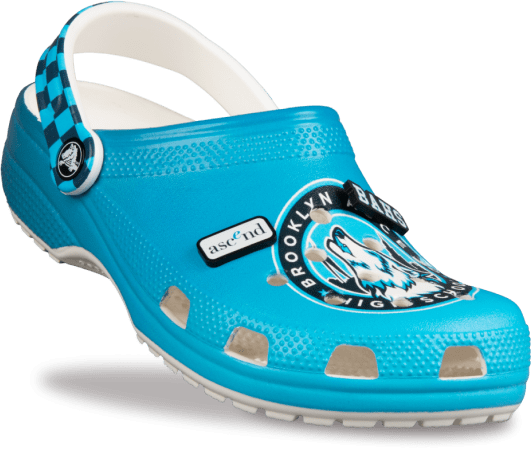 Rep Your
Community
Whether you're a small business, a local club, or a hobby group, you can bring the community even closer with matching Clogs or Jibbitz™ designed by you through our customization tool.
Start Designing
*Minimum Order: 24 Pairs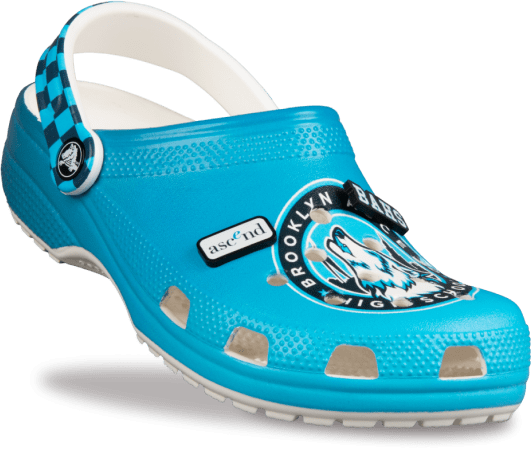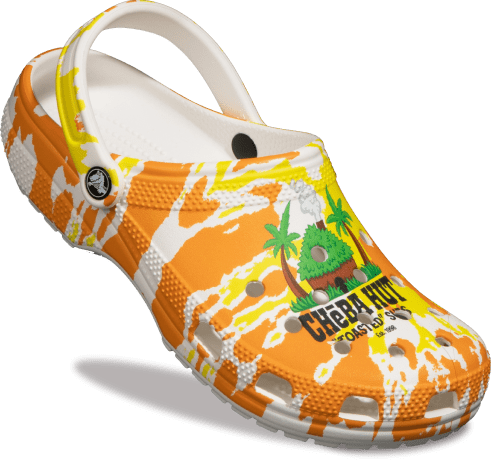 "We placed a huge order of Crocs for all our franchise partners and they were a huge hit! Everyone was super stoked on how they turned out!"
Jarod Reyes Cheba Hut
How to Customize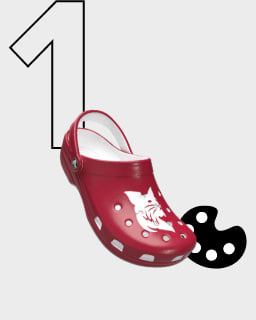 Pick Your Colors, Pattern,

and Upload Your logo

(24 Pair Minimum)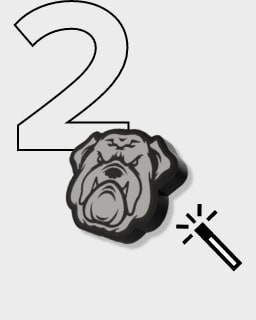 Create Your

Jibbitz Charms

(24 Unit Minimum)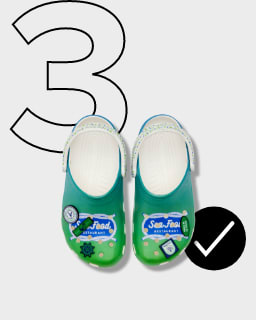 We Approve

Your Design

(2-5 Days)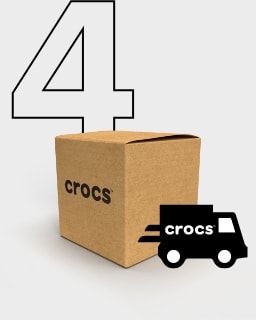 You Pay,

We Ship

(4-6 Weeks)
Artwork Requirements
.ai, .eps, .pdf, .svg, .png or .jpg file format
Less than 25MB
Minimum image size: 250 pixels by 250 pixels
Recommended image size: 1000 pixels by 1000 pixels
Recommended image format: Transparent background .png
Customization

FAQs
How many units do I need to order?

Our minimum order quantity is 24 units per design for both custom clogs and custom Jibbitz™ charms. This applies to all re-orders as well.

How much does it cost to customize Crocs?

Prices start at $70 for custom clogs and $5 for custom Jibbitz

Can I customize a style other than the Classic clog?

Currently, we only offer our white Classic Clog as a customizable option. Please note the footbed, bottom sole and interior back strap remain white.

Can I upload my own design?

You can choose from our pre-set templates then add your own logo or image to the shoe and the exterior of the back strap. Be sure to make your image at least 300 dpi to avoid blurriness.

What file types can I upload?

You can upload images in the following formats: .ai, .eps, .pdf, .svg, .png or .jpg format. We recommend using .ai, .eps, .pdf or .svg.

What file size can I upload?

The minimum file size is 250 x 250 pixels.

Do you ship outside of the US?

At this time Crocs Customization is only offered in the US.

How does size selection work?

After you complete your design, you can select your quantity for each size we offer. We offer M2 through M17 and W4 through W12 sizing for custom. Please note, any Jibbitz™ charm added to your clogs are pre-loaded into the shoes. Crocs shoes come in full sizes. If you are between sizes, we recommend sizing up to the next whole size.

How long does it take to receive my order?

All orders are subject to Crocs approval and we have the discretion to accept or reject orders for any reason. All orders are moderated after submission. Approved orders will be sent to manufacturing upon approval. Typical manufacturing times are 4 - 6 weeks.

How long does moderation take?

All orders are subject to our review moderation. Review moderation takes up to 2-5 days. In some cases, we will need additional information from you to complete your order and will reach out to you via email. Any order that requires further information from you that is not received within 15 days will be automatically rejected.

Can I cancel my order once it is placed?

Once you submit payment, we are unable to cancel orders. Due to the nature of these items, unless they arrive damaged or defective, we can't accept returns or exchanges for any custom orders.

How can I see the status of my order?

Orders take 4 to 5 weeks to produce. You will be notified if your order has been approved or rejected. You'll get another notification when it has shipped.

What payment methods do you accept?

Our preferred payment method is credit card. We accept Visa, Mastercard, American Express, and Discover. We also accept check and ACH wire transfers which may add to your processing time. We do not accept purchase orders.

Do you offer tax exemption for custom orders?

Yes, you will be required to provide your state certificate of exemption for your tax exemption status.

Do you have accessibility needs?

Call 1-866-306-3179 and a customer service representative can guide you through the customization experience. Customer service opens at 9 AM EST on Monday, it is available 24 hours Tuesday through Thursday, and closes at 5 PM EST on Friday.