Crocs Socks Adult Quarter Solid 3-Pack
Crocs Socks Adult Quarter Solid 3-Pack
Item #207791
Be comfortable anywhere and everywhere in your own shoes—and now in your own Crocs Socks. Each pair has been engineered with high-quality elastic to help socks stay up, twisted and compacted yarn for improved durability, and a mesh arch band for fit and comfort. Plus, they're a stylish addition to your everyday look whether you're lounging or leveling up your favorite outfits.
Crocs Socks Adult Quarter Solid 3-Pack Details:
65.3% cotton, 19.3% nylon, 13.2% polyester, 2.2% elastane
Machine Wash in 40 C / 104 F
Do not bleach or iron. Tumble dry on low
Product Overview
.
Features & Benefits
---
Crocs Socks are high-quality and made to look and feel great with your favorite Crocs shoes.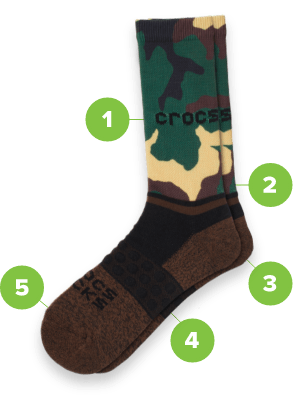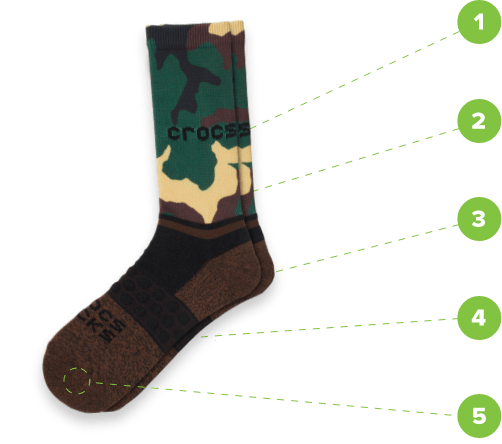 crocs detailing
.
Subtle type placement offers
a modern look and feel.

soft compression
.
Elastic through helps sock stay up.

extreme durability
.
Twisted and compacted yarns improve durability.

arch support & structure
.
Mesh arch band for fit and comfort.

toe cushioning
.
Terry in the toe for added comfort.