Karol G x Crocs Collaboration


Karol G X Crocs is
Sold Out
.
Learn More About Karol G X Crocs
.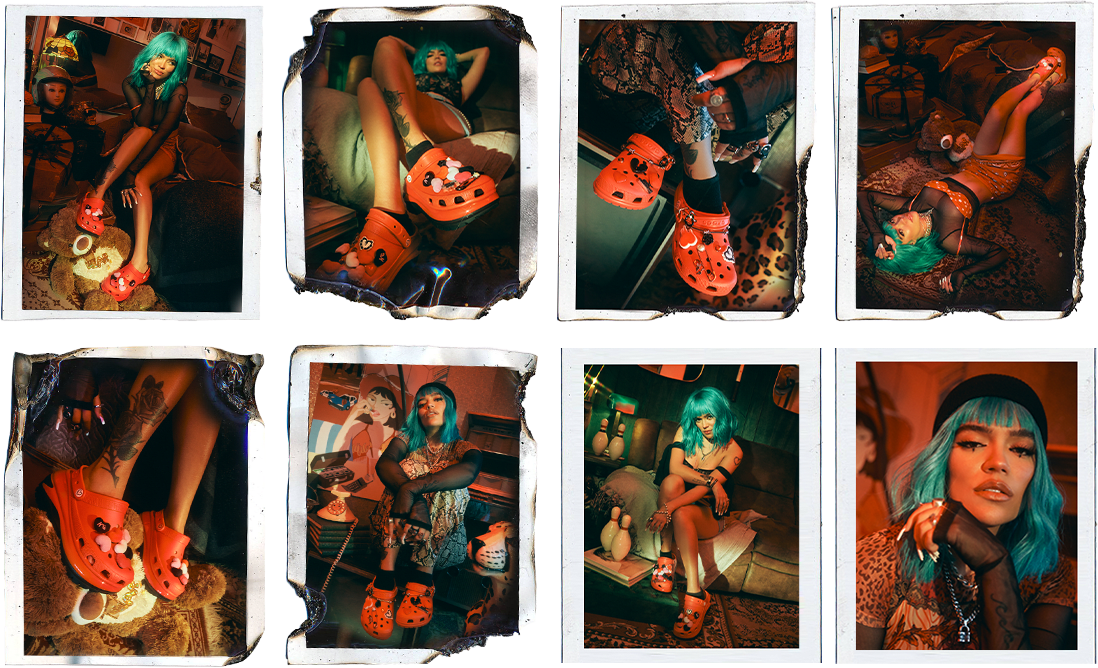 Karol G's bold and brash style does work to
a pair of Classic Clogs—as well as bringing
her distinct personality to our all-new, jaw-
dropping, heel-lifting Mega Crush Clogs.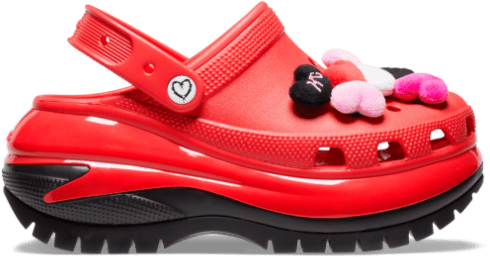 Karol G x Crocs
Mega Crush Clog
.
A Crush
Worth Craving
Introducing the Karol G Mega Crush Clog, a
fashion-forward
Classic that can take your style to
new heights. Featuring an
enhanced rubber tread,
updated detailing around the
outsole, and a
platform ready for love or whatever comes
your
way. Even better, you get Karol G custom Jibbitz™
charms. Are you ready for your new crush?
---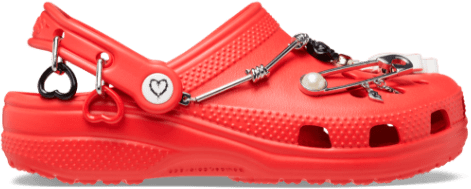 Karol G x Crocs
Classic Clog
.
A Killer Classic,
Karol G Style
The Karol G X Crocs Classic Clog comes in a bold
rose red,
with decorative barbed wire and heart
Jibbitz™ charms showing
that love isn't everything.
Metal hearts clipped to the pivoting
heel strap and a
safety pin complete the Karol G philosophy
of
fighting against hate with fearless confidence.
Cupid
might still get you, but you'll be ready for
romance on your
own terms in these KG clogs.
Secure Transactions
100% secured transaction using SSL encrypted connection.
Join Crocs Club & Get 15% Off Your Next Purchase