at home

DIY Projects Bedazzled Beauty

.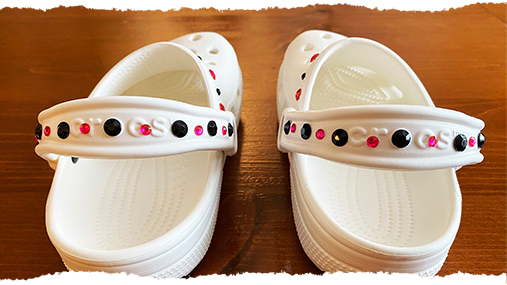 Jazz up a white pair of Classic

Clogs with multi-colored gems to rep your school colors, cheer on your favorite team, or add a little something to an outfit.

gather your supplies
.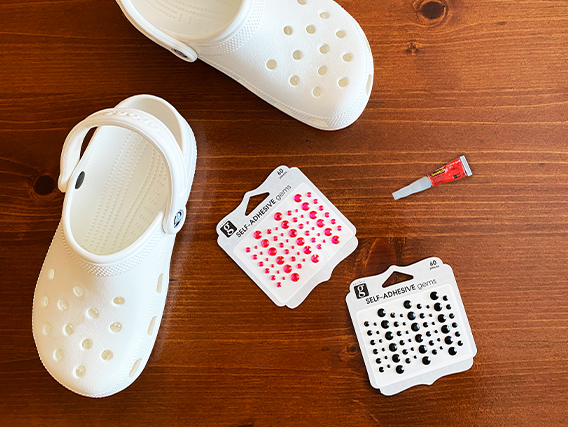 Gems
.

Glue

.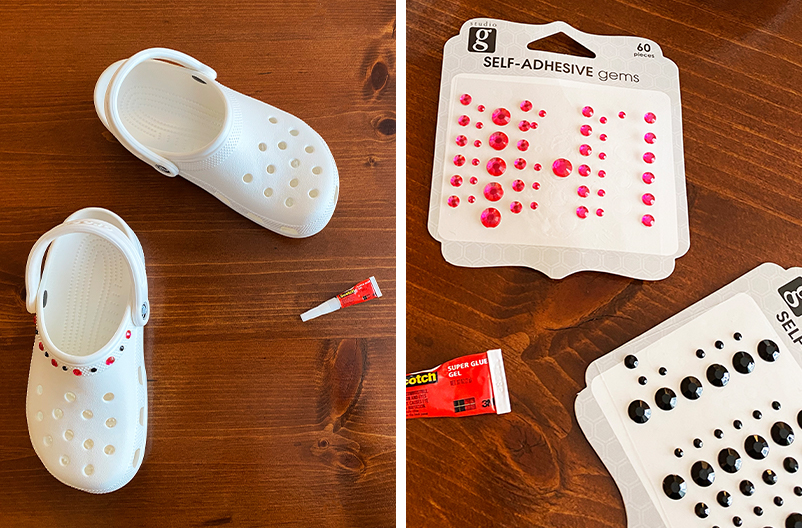 Decide where and in what pattern
you'd like to place your gems. One by one, glue the back of each gem, then place and hold for 10 seconds.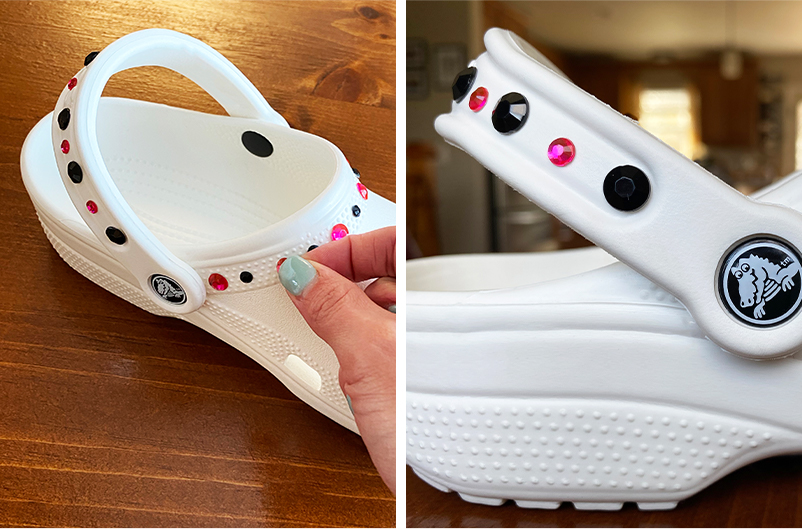 Repeat previous steps on
opposite shoe, then let the gems dry before wearing.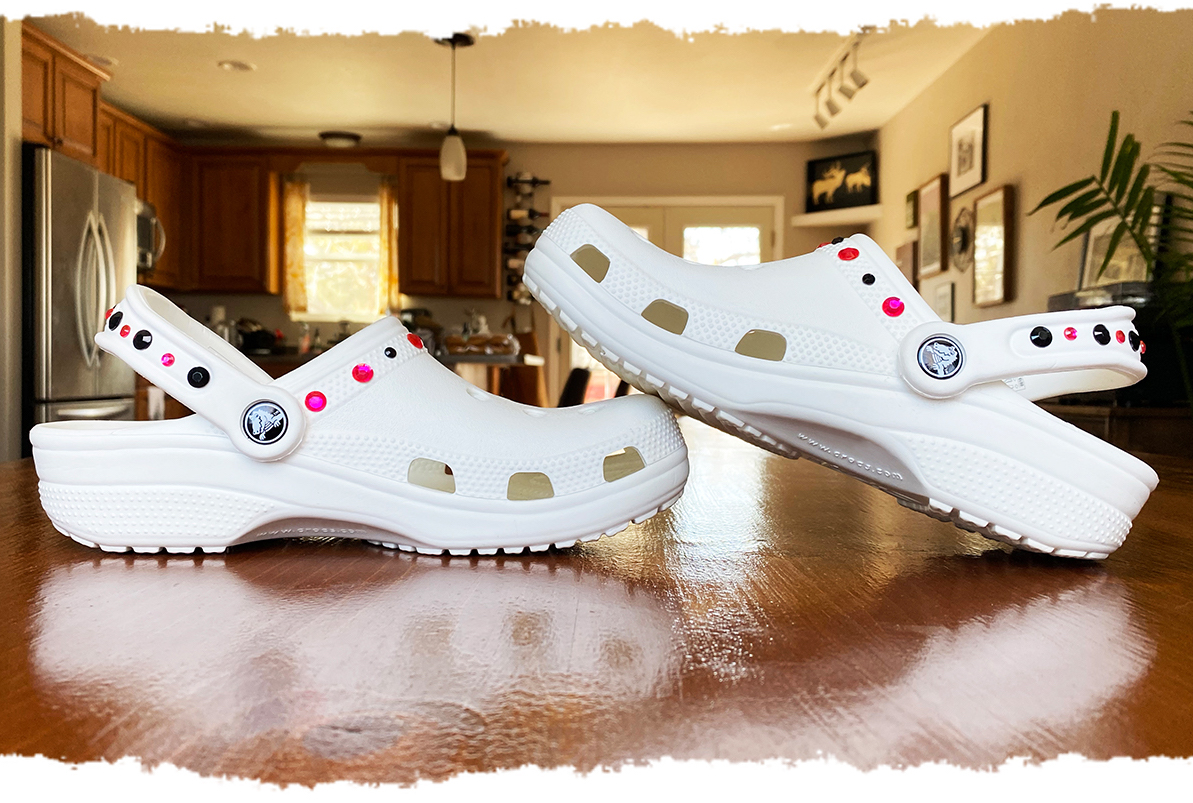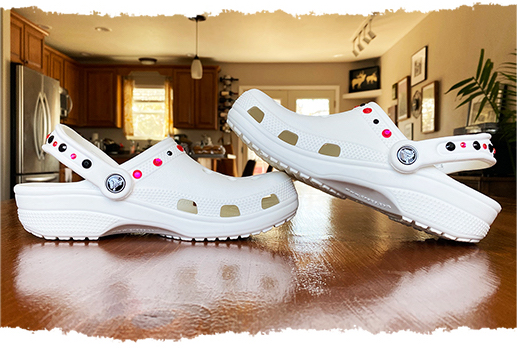 And there you have it! Brand-new
shoes infused with personality in just a couple easy steps. Did you get your DIY on? We'd love to see! Tag @Crocs in a photo of your one-of-a-kind shoes for a chance to be featured on our blog.