Kentucky Fried Chicken® x Crocs™.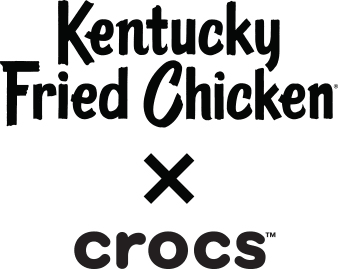 Sold
Out!.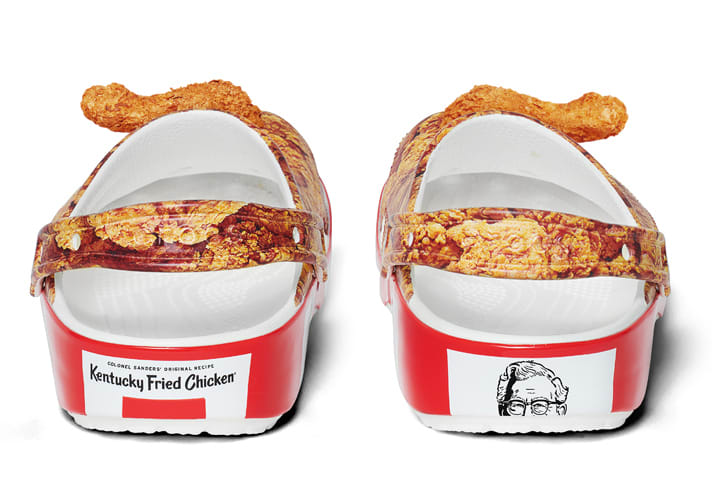 A Truly Original Recipe
®
.
Do you love world famous fried chicken?
Do you love Crocs? Do you love brand spokespersons like Colonel Sanders? Then, boy, howdy, do we have something for you.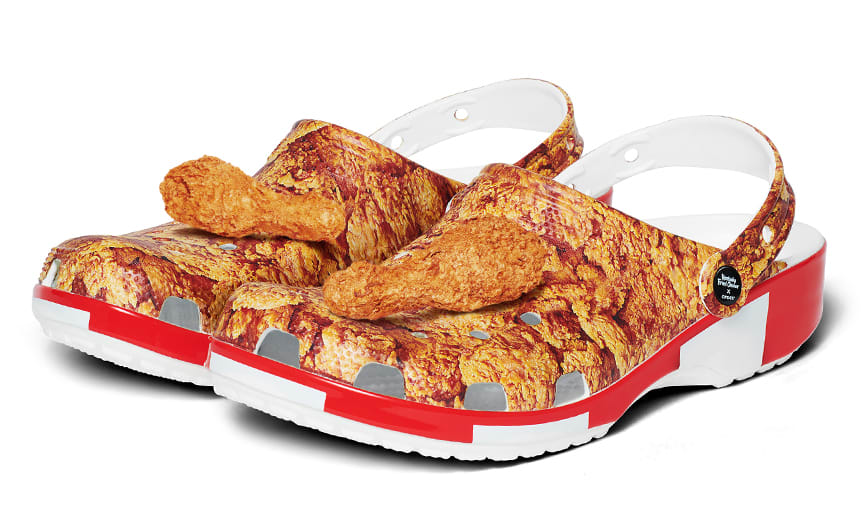 Put These On Your
.
Bucket List
Covered in a fried chicken print and a
striped base, these will make your dreams of wearing a bucket of chicken finally come true.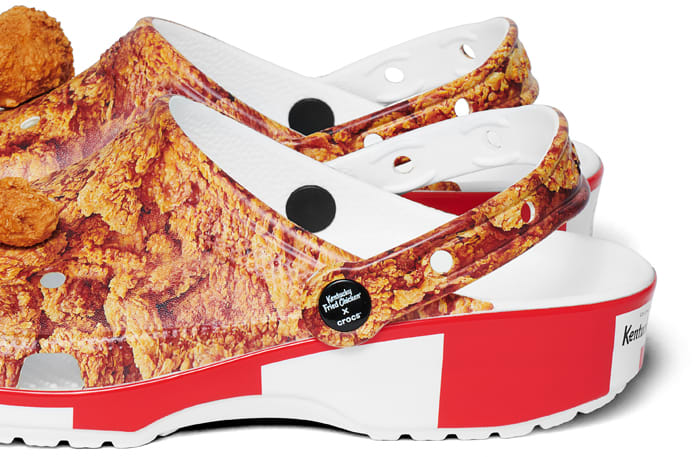 Iconic Collab
.
Finally. Your two favorite brands,
immortalized on a rivet to prove a collaboration happened.
Fried Jibbitz
™
.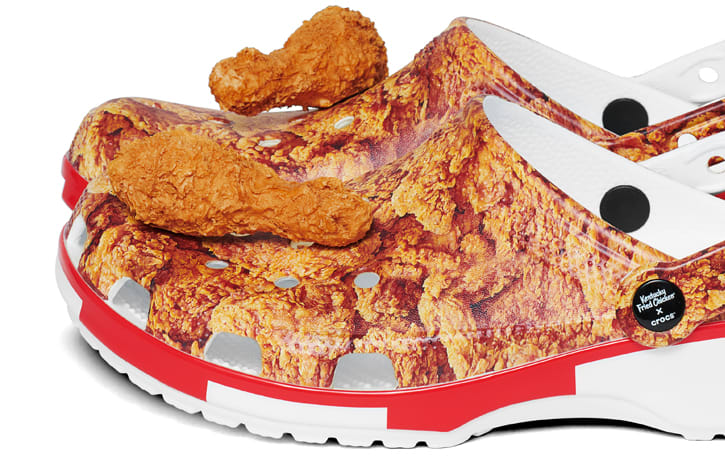 Each pair of co-branded footwear
comes with two Jibbitz™ charms made to resemble and smell like fried chicken.
Not for human consumption.